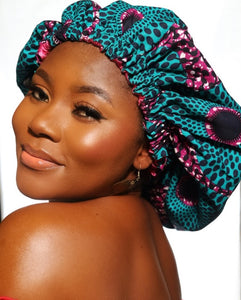 This beautiful bonnet is satin-lined on the inside & has bold and vibrant African print on the outside. The bands are flexible and still sturdy to stay on all night. The prints are soft, stylish and chic.
Benefits:
Protect you hair with our bonnets by ensuring your ends are secured and tucked in. The satin-lining will help your hair:
retain moisture
eliminate frizz
preserve your hairstyles.